---
GTRAC
HOME PAGE . . . gtrac.ztn.net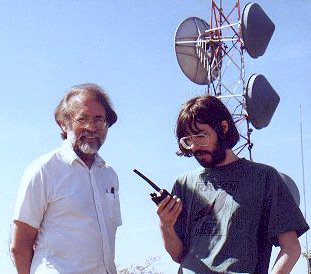 ---

Resources for you from the developers of BC245XLT / PRO-94 / PRO-2052 EDACS TrunkTracking.


Now you can access this site via GOOGLE from your Sprint PCS phone minibrowser or PDA. Go to GOOGLE, then enter GTRAC.
---
NEW! Do you have an Opto Scout and a BC245XLT? Click to find out about SmartLink.
---

EDACS GUIDE Fast reference to many EDACS frequencies, talkgroups and maps. Printout lists for your system without unnecessary graphics. Please send us your updates and new information.

EDACS PROGRAMMING Brief guide to EDACS programming step-by-step. How to use SEARCH with AFS.

ABOUT EDACS TALKGROUPS Some things that you should know about EDACS talkgroups for efficient scanning.

LINKS TO OTHER WEB SCANNING PAGES The cooperative work of many individuals available to you on the WEB.

TALKGROUP CONVERTER Live online calculator converts between EDACS talkgroup formats -- AFS, Decimal, Hex and Binary.

Download this small utility E2A.ZIP (21 kb) to automatically convert your ETRUNK xxxxgrp.txt files to AFS format text files. (May not work with newest ETRUNK version.)
---
Please email comments and submissions to Terence Brennan and Sean Sullivan at gtrac (at) golux.org
EDACS stands for "Enhanced Digital Access Communications System", and is a registered trademark of Ericsson Corporation.